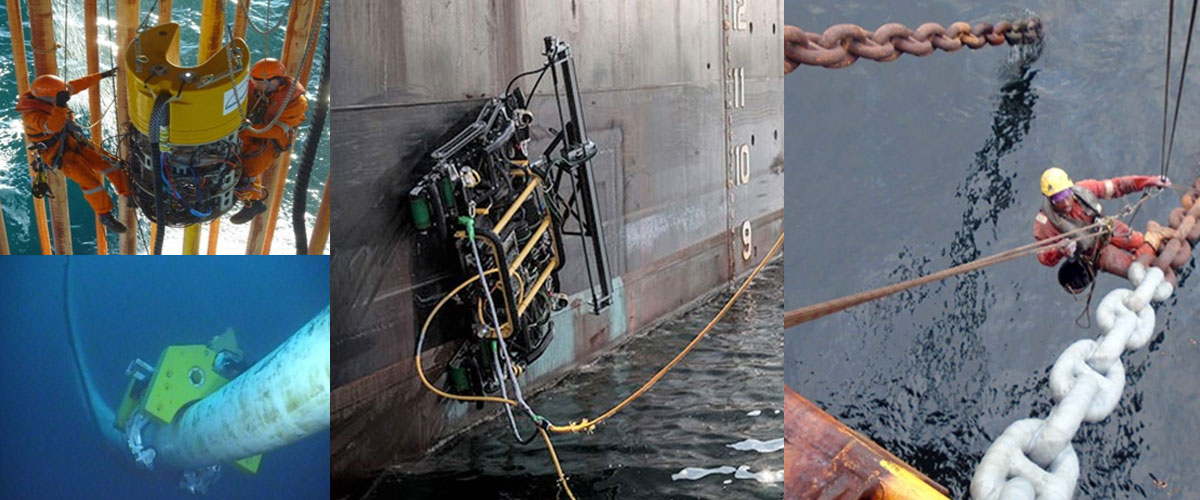 Investment in floating assets such as FPSO, TLP, FLNG is normally required when hydrocarbon produced cannot be delivered directly to shore for processing. Such costly investments are also necessary for oil and gas production from reservoir in deep waters.  Unlike fixed assets, inspection and maintenance of floating assets are governed by different standards. Integrity assessment of hull, ballast tank, flexible risers, mooring systems in-situ is critical for the safe operation of floating assets. Regulatory requirements are stringent, both in compliance and safety. A lack of compliance will be quickly noticed and can lead to fines, whilst safety needs are just as important. Floating assets are highly complex and valuable; they operate in hazardous and remote environments, and it is essential that suitable asset integrity management programs are properly implemented to protect these major investments.
With the development in robotics, operators have access to better integrity management tools with minimised or no impact on operations, thus reducing indirect cost and, above all, mitigating safety risk. IEV with its collaborative partnerships, brings a unique portfolio of asset integrity, including inspection, repair, maintenance, and corrosion control solutions, to assist operators to defer drydocking whilst keeping their assets safe and in production. These services focus on ensuring that the floating assets remain fit-for-service and compliant with corporate, class and regulatory requirements.
Offering safer operations, operational cost reduction & lower carbon footprint, the asset deployable robotic crawlers, and subsea tooling have been developed to multi-task; access, clean and inspect various components from topside to splash zone, confined space entries, rigid and flexible risers, mooring chains, ballast tanks, and structures of floating assets. Among others, the magnetic ROV equipment has been specially designed for surface treatment and splash zone operations such as painting and sea-chest plugging under 4.5m wave height conditions.
IEV also introduces a suite of surface tolerant corrosion control solutions including Dr Rust, a water-based rust converter to stop rust and convert it into anti-corrosion film, Trenton microcrystalline wax tape, a long-term corrosion prevention system for components that cannot be protected by coatings, and Alocit, a well proven underwater coating system for the splash zone protection of ship hulls.
Please refer to the enclosed link for more details on our Asset Integrity Management solutions for Floating Assets.