 Asset Integrity Management
We offer a range of disruptive technologies as an individual services or integrated engineering solutions to deliver optimum and cost-effective solutions to inspect, assess, repair and maintain assets.
Structural Integrity Solutions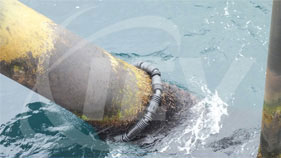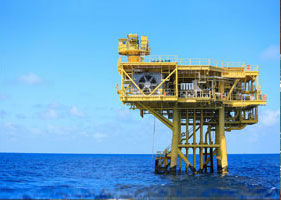 "OCEAN-POWERED" MARINE GROWTH PREVENTER
THE MARINE GROWTH PROBLEM
Marine Growth has two adverse consequences to submerged structures; it increases  diameters and  surface  roughness  of  structural members and appurtenances, especially in the wave zone, where a combination between wave action and thick  marine  growth  profile  causes  significant  increase  in  lateral  and  cyclic  loadings.
Marine growth can indirectly cause corrosion by penetrating into the protective coatings and creating an environment for microbially induced corrosion (MIC), thus exposing the steel to the hostile corrosive environment.
IEV'S 35-YEAR PROVEN NET ZERO SOLUTION
IEV's Net Zero marine growth control technology focuses on breaking down the marine colonisation process by preventing the formation of the microbial slime or micro‐fouling on offshore structures. Once installed, our patented "Ocean-Powered" Marine Growth Preventers (MGP) requires no other than the endless and free ocean energy from waves, swells, currents and tidal fluctuation to power its continuous operation.
IEV'S MGP-i :
Removes and prevents marine growth in a single deployment, a simple-DropNGo installation
Self-cleaning and requires little or no maintenance
Can be designed for warranty of up to 10 years
Does not require any special equipment, mechanical or electrical for installation
Designed for all ocean conditions and is certified typhoon proof
Reduces or eliminates the need for periodic cleaning using divers
Maintaining a marine growth free structures enables "any-time" inspection of the structures
MGP reduces the dynamic and hydrodynamic loadings on the platform, thereby increasing its structural capacity and Reserved Strength Ratio (RSR). The reduction of cyclic wave loading also significantly improves the fatigue life of joints, hence extends the service life of the platform.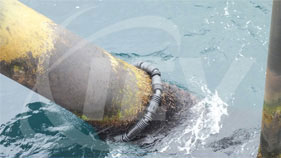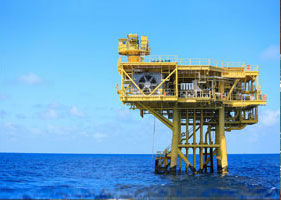 "OCEAN-POWERED" MARINE GROWTH PREVENTER
A patented technology engineered to reduce wave loading, hence resulting in life extension of offshore platforms.
A marine growth management solution that eliminates the need for periodical cleaning by divers.
Powered by ocean-waves and currents. Typhoon-proof and self- cleaning.
To date over 30,000 MGPs have been installed on over 500 platforms.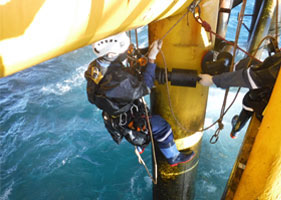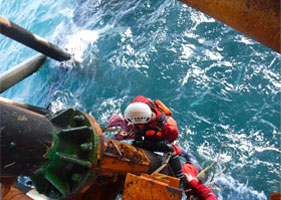 MARINE GROWTH PREVENTION SENSITIVITY STUDY
An engineering study to quantify the benefits of marine growth prevention in the wave zone area, including reduction in lateral loading and probability of failure, and improvement of fatigue life.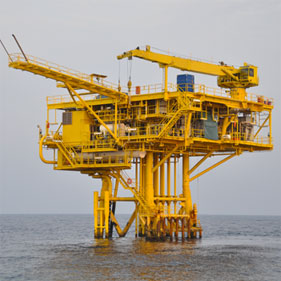 STRUCTURAL HEALTH MONITORING
A system consisting of structural sensory arrays and data acquisition system
Integrated via a software platform that incorporates research solutions i.e. expert decision system.
Monitoring is autonomous from topside and onshore – thus facilitating instant decision-making. Defects monitored 10 times per second, 24-7
Alarm system is integrated onboard with analytical verification.
Built in accordance to offshore and industry standards (ISO, ASTM, API)
Can be customised to suit client requirement