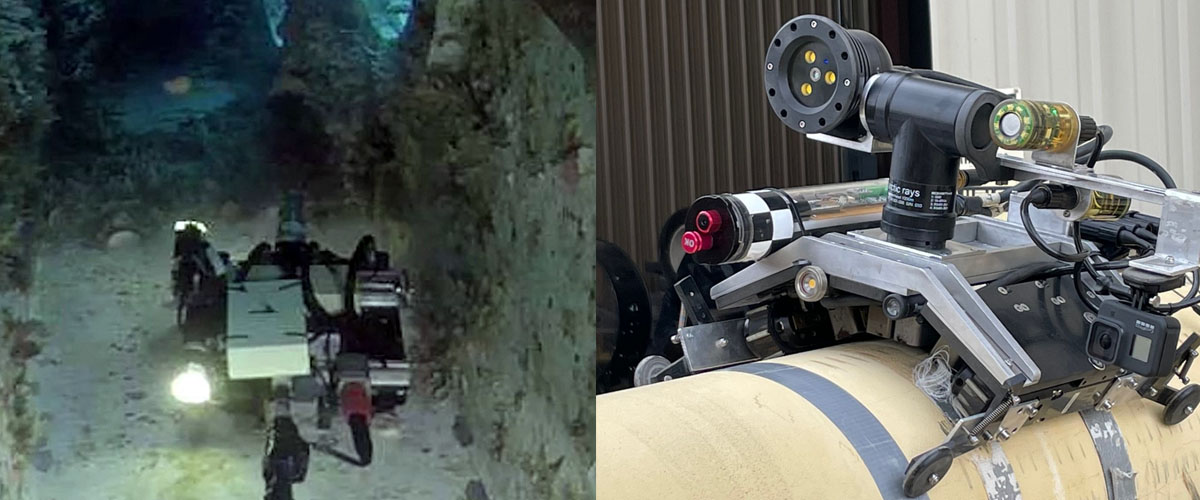 The need for riser inspection is growing as offshore assets reach end of their design life, and the integrity management and life extension of pipeline systems becomes a major area of focus. The splash zone section is also identified as a highly corrosive area that relies on protective coating systems for corrosion protection and as coatings deteriorate over time, the inspection of the splash zone section of risers is essential.
Generally, offshore riser inspections can be highly challenging and complicated, as risers may be protected with different coating systems, which require deployment of different inspection techniques, tools and sensors to detect all possible flaws, such as metal loss, cracks, geometric anomalies and leaks. Also, integration of inspection solutions may be required in the field to inspect riser sections that are protected by thick anti-corrosion coatings such as neoprene, 3LPP, monel cladding, etc. as well as those that lie beneath riser clamps. The splash zone represents a challenging zone for the employment of divers and ROV due to wave actions and the presence of thick marine growth profile that inhibits the application of inspection tools and sensors. The removal of marine growth to produce a surface suitable for inspection introduces another cost and time factor in the planning of riser inspection campaigns.
In partnership with Sonomatic, IEV offers a suite of diverless and integrated inspection solutions for riser using Magnetic Eddy Current (MEC) and Pulse Eddy Current (PEC) techniques via subsea robotics intervention such as specially designed crawlers and asset-deployed ROVs, offering safer operations, operational cost reduction and lower carbon footprint. In this service provision, various tools and sensors can be deployed in one carrier to provide 360° mapping of the conditions of risers without coating removal. It also offers real-time data on the conditions of risers with higher POD, allowing for immediate remedial actions if necessary, and providing accurate data for the subsequent assesssment of their integrity.
IEV's Marine Growth Preventers ("MGP") can also be deployed to remove marine growth prior to deployment of inspection tools by Rope Access Technicians (RATs) to reduce the overall inspection time and cost.
For more details, please refer to the capability statement below and for more information on services, please click on the following link.