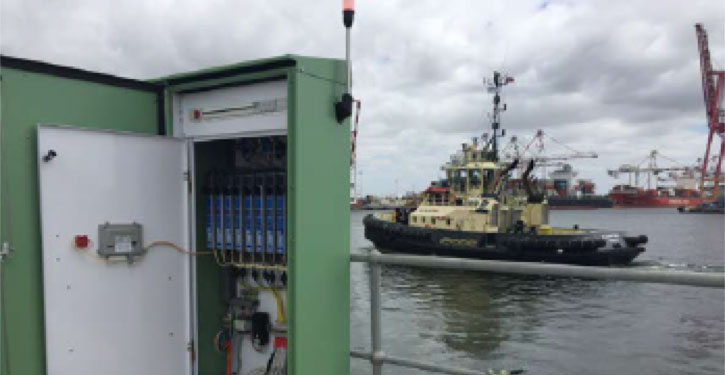 IEV is pleased to announce the partnership with OMNIFLEX, a 50-year old remote monitoring specialist that supplies a range of remote monitoring solutions to cathodic protection, tank farms, industrial equipment, to name a few.
The first product to be launched by the alliance IEV-OMNIFLEX IS the PowerView CP, a remote cathodic protection system that can be installed to monitor new or existing ICCP system. In addition to the array of benefits, the PowerView CP employs a specially designed High Efficiency Transformer Rectifiers (TR) based on the principle of distributed CP that offers significant reduction in cabling and energy costs. In embracing the Internet of Things (IoT), the PowerView CP runs on a remote controlling software that enables the CP Engineer to monitor the CP condition from anywhere internet is accessible.
With proven effectiveness on many ports, harbours and bridges, the PowerView CP is now available in South East Asia, India and Nigeria through the IEV network.
To learn more, click here