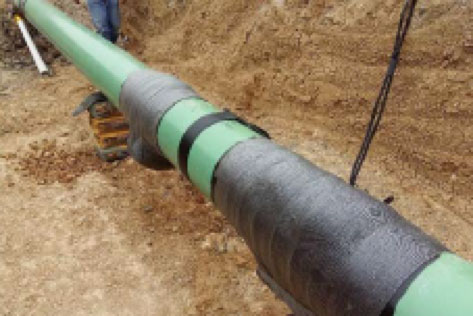 Today the combination of smart sensors and big data has offered engineers tremendous opportunities to monitor real time conditions of assets, from the integrity of civil infrastructures, wind turbines and offshore jackets to performance of cathodic protection systems and now, corrosion rates of remote pipelines as well.
From the comfort of his office, an asset integrity engineer can receive thickness measurement data from the monitoring points in a refinery at a chosen frequency, so he is continuously fed with corrosion rates and alerted if such rates exceed design criteria.
Similarly, a pipeline engineer can evaluate the effectiveness of corrosion inhibitors from real time corrosion rates through installation of such sensors on both new or existing pipelines, onshore or offshore. Inline inspection intervals can be extended with such permanent installations as corrosion rates are accurately obtained and monitored.

We are pleased to bring this digital solution to remotely monitor corrosion conditions of assets in a number of industries in collaboration with Sensorlink Swarm AS from Norway through the network of IEV Group of companies.
This is part of the disruptive digital solutions implemented to reduce asset integrity management cost to our customers by IEV, which also includes the Poseidon's Structural Health Monitoring (SHM) service.
For further information, please download: