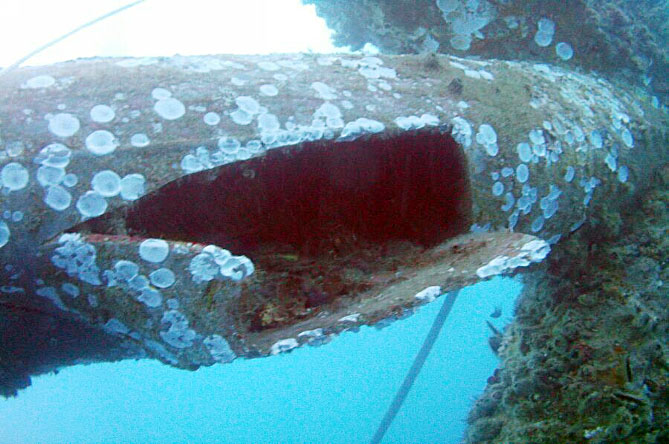 Repair and requalification of offshore oil and gas platforms is a complex and costly activity, involving a wide range of skillsets, knowledge and experience from both structural engineers and marine operations personnel.

The primary components include:
Phase 1: Structural analysis involving both global and detailed analysis, using a number of softwares to model in-place, pushover, FEA and fatigue analysis.
Phase 2: The choice of repair or jacket strengthening methodology is dictated by type of defects, engineering analysis, water depth and commercial considerations. The main jacket repair and strengthening solutions are:


Tubular grouting or Member Infill Grouting for member under compression and low UC;
Grouted clamp for strengthening of nodal joints;
Annulus pile grouting;
Underwater Dry Welding by habitat for repairs of dents, gouge and torn members or member replacement, and
Installation of Marine Growth Preventers (MGP) in the wave zone for environmental load reduction solution.

Phase 3: Structural Health Monitoring (SHM) can be used to measure in-situ natural frequency of platforms before and after repairs, verify the adequacy of the repair scheme and continuously monitor their structural integrity.
Positioned as a Go-to Solutions Provider in Jacket Repair and Strengthening, for more than 10 years, IEV along with its strategic alliance partners has offered a full scope for the repair, rehabilitation and requalification of offshore oil and gas structures. The work usually involves structural analysis, global and detailed design report submission, fabrication, and deployment of specialist equipment and personnel to perform subsea repair and strengthening works using a range of grouting materials, from ordinary to Ultra-High Performance Cementious materials.
The deployment of MGP to keep the wave zone free of marine growth is a very cost-effective Structural Integrity Management (SIM) solution to reduce environmental loads and increase Reserved Strength Ratio (RSR). MGP should be considered as a prime SIM approach in addition to other jacket strengthening methodologies.